PUBLIC SPEAKING
Joel has begun speaking publicly about his story and life experiences thus far on his journey. He shares a lot of his experiences from his time in the Australian Army and comparisons with life pre and post injury. He shares private photos and videos with his audience and speaks about the challenges he still faces and how he has overcome them as well as future goals. After hearing Joel speak you will most definately have a different perspective on life, its hardships, overcoming YOUR OWN personal challenges and handling every curve ball that life may throw at you.
If you, your workplace, school, sporting club, organisation or event would like to know more information or book Joel for a talk, please send us an email at joelsjourney14@gmail.com or call Joel on 0425 756 848.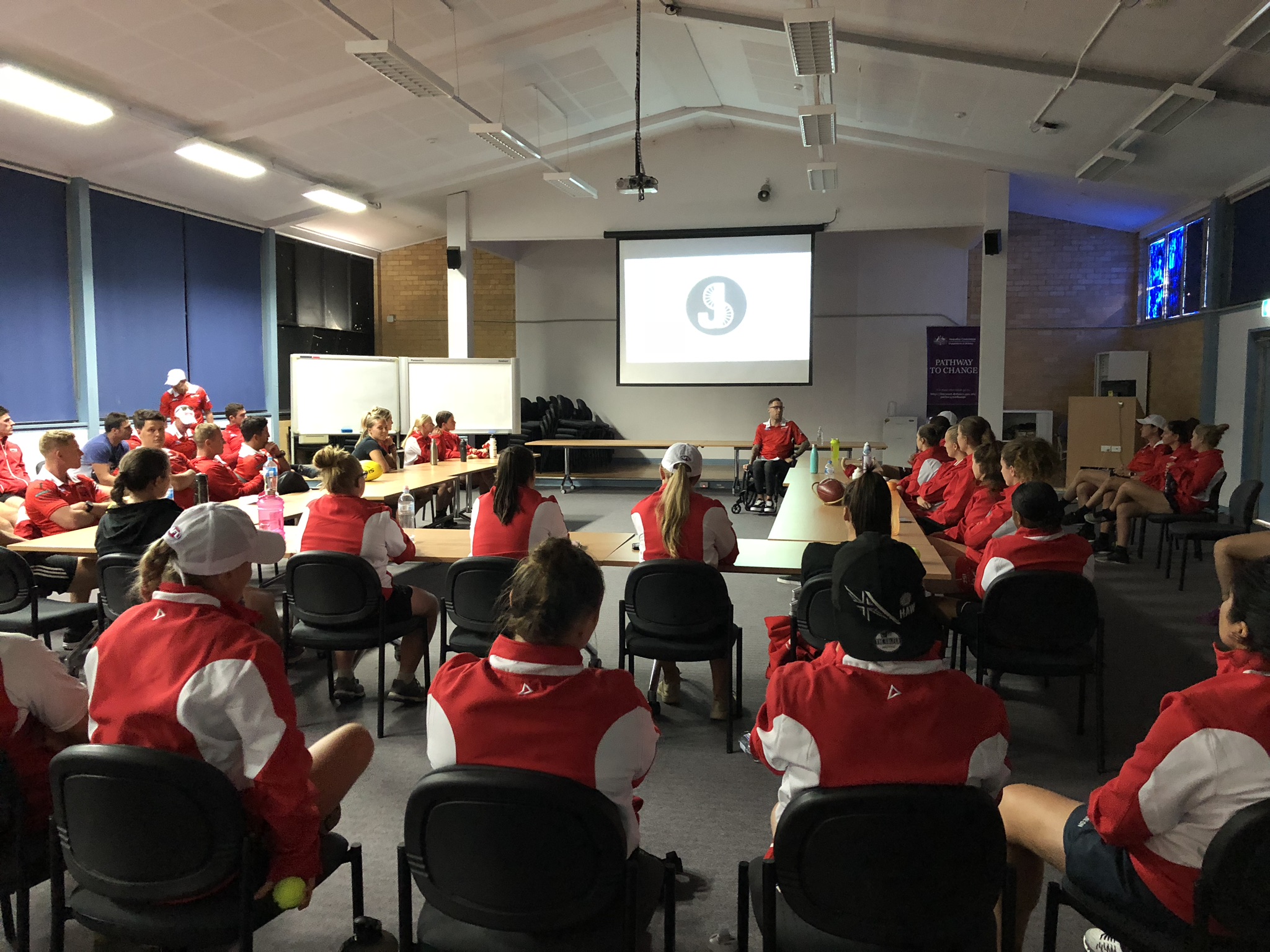 James Debono- National Army AFL Coach
"We have had Joel present his story to our playing groups the past 2 years, his journey from being fully fit and healthy to a quadriplegic puts our players lives into real perspective. To hear the detail of his every day thoughts throughout his current rehab process, shows how brave he is, plus how important to surround yourself with positive people that at times challenge you to be better. His determination to tick his goals off is truly inspirational. We would strongly recommend other professional teams hear his story"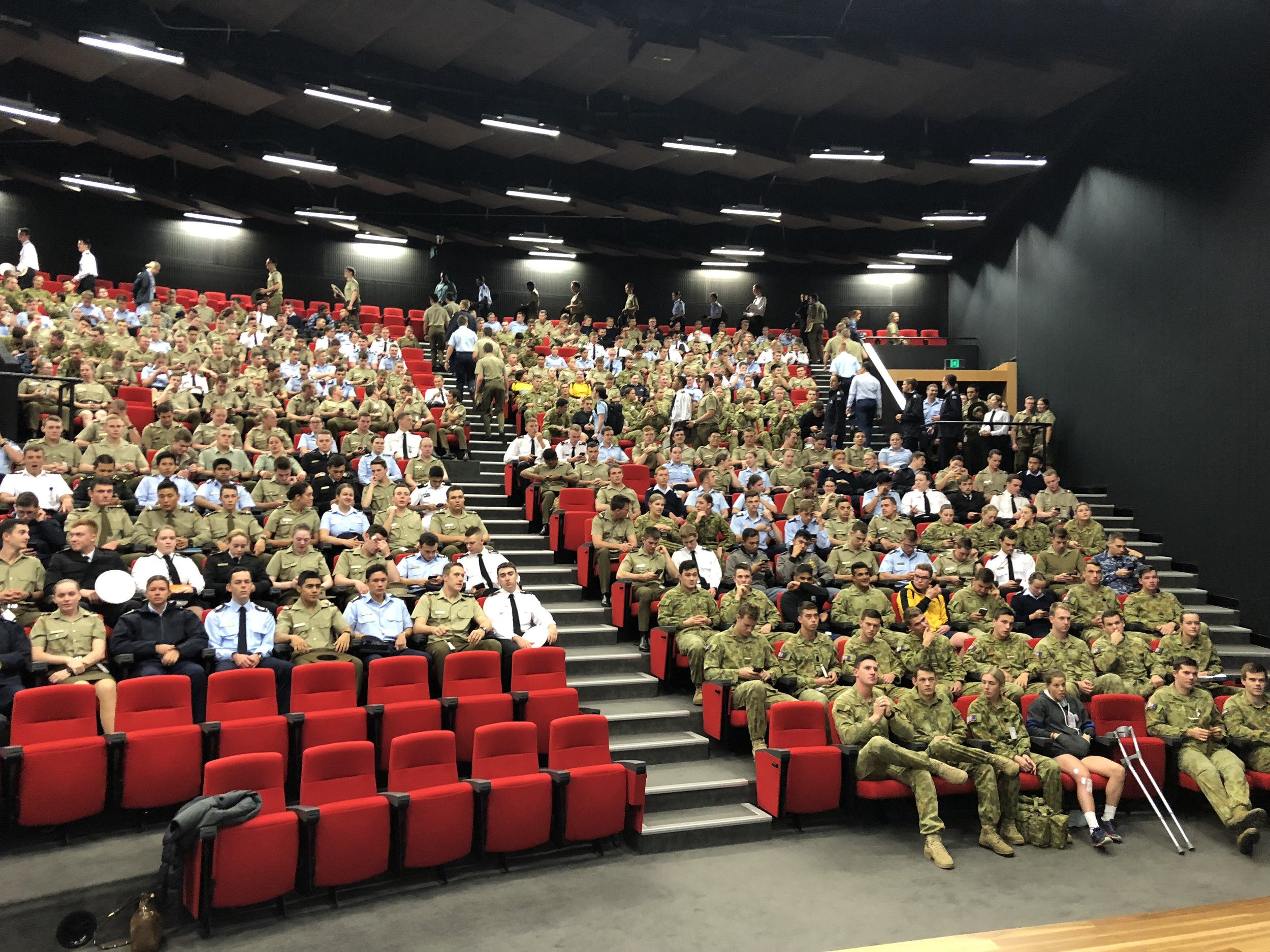 LTCOL Ross Chapman- Commanding Officer ADFA
"We took the opportunity for Joel to brief 900 of our Trainees at the Australian Defence Force Academy. His presentation was extremely well communicated and received by the audience who related closely with his military background. A different outlook was offered on how to put problems in perspective and overcome unexpected curveballs that arise in life. The key takeaways from Joel's talk are valuable and worthwhile. I would recommend any organisation that values mental resilience as a key attribute of its staff to leverage his experiences and ability to communicate in an engaging and personable manner"